Piano bar Tower8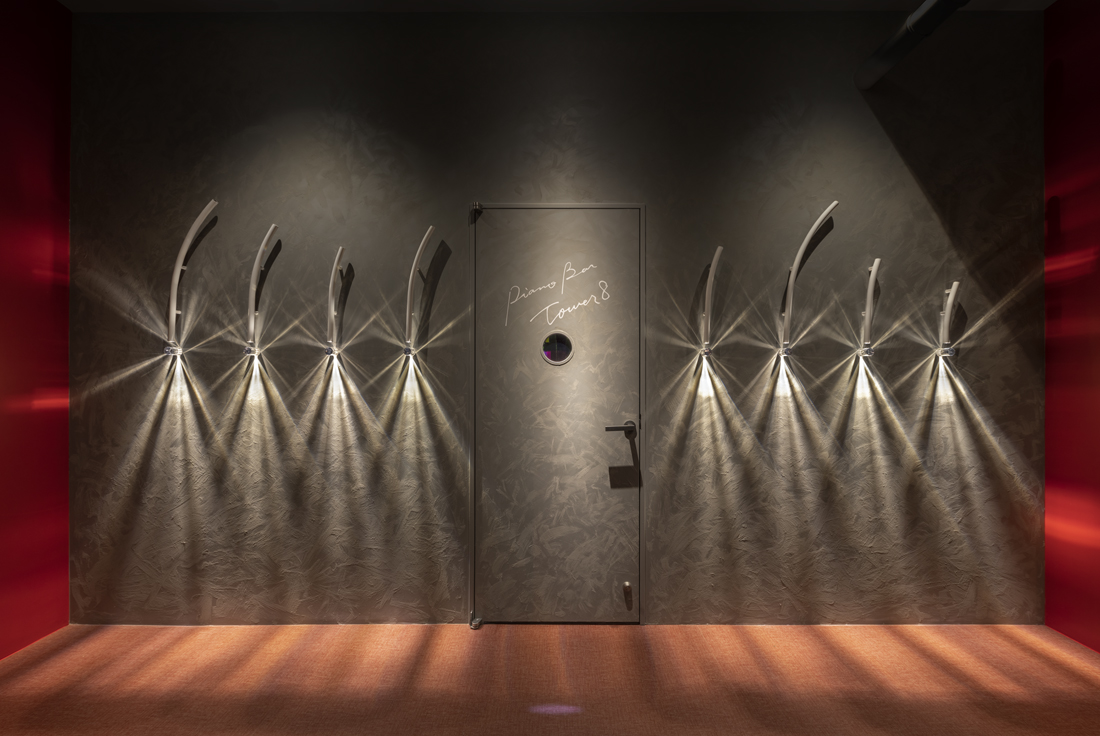 Piano bar Tower 8
2021.12.
ピアノバー
千代田区神田東紺屋町28 那智ビル1階
interior
D:SOLstyle
Photo:Tomohiro Saruyama
Cinematographer : HIRAOKA SHOKO

Piano bar Tower8
「8つの光」がコンセプトのTower8。
ファサードに8つ並ぶ、クリスタルカットされたタワー型の透明な筒が、
真上からの照明の光を全方向に広げ、遠くからも目を惹くサインの役目を果たします。
覗き込むと、外から筒内に映り込む店内の雰囲気を感じられる「万華鏡」にもなっており、
店内からは、ステージ上に並ぶ三種類のピアノの横に、絶えずそれらが8つの宝石のように煌めきます。
"Tower8" piano bar is based on the concept of 'eight lights'.
The eight crystal-cut, tower-shaped, transparent tubes lining the facade spread the light from directly above in all directions and serve as an eye-catching sign from afar.
When you look into them, you also get a 'kaleidoscope' of the shop's atmosphere reflected in the tubes from outside, and from inside the shop they constantly twinkle like eight jewels next to the three different pianos lined up on the stage.
This is a sign, a light and a kaleidoscope.