esforta ROPPONGI GOLF STUDIO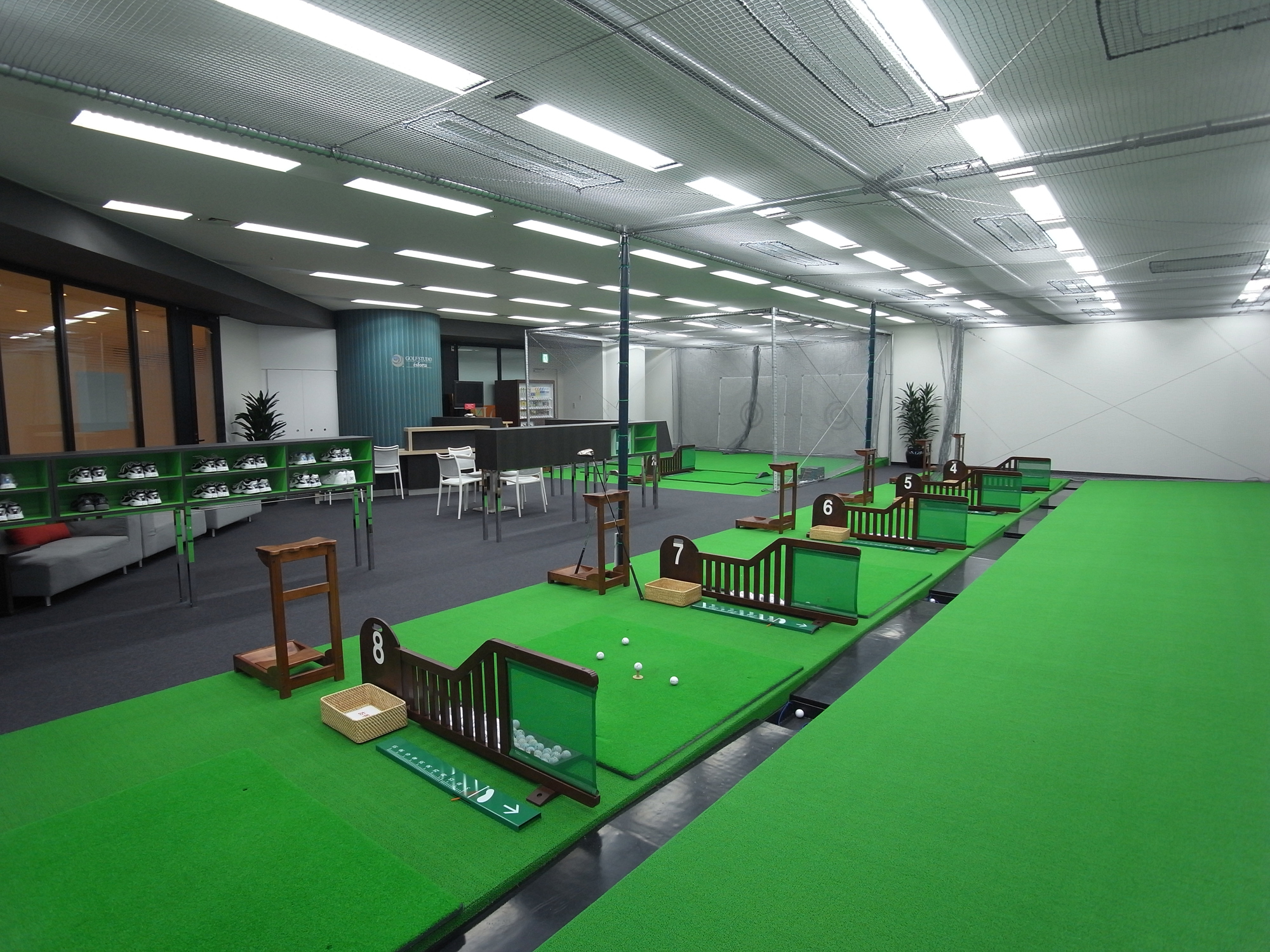 esforta ROPPONGI GOLF STUDIO
2009
東京六本木 泉ガーデン
Interior
フィットネスクラブ

Photo:Ikunori Yamamoto
Esforta golf area
This golf area is located in an exclusive fitness club.The area is a mix between of golf area and lounge area.
The L-shape created with the high mounted bookshelf, shop's shelf, creates the space for counter and lounge area.
The bookshelfs are mounted high, so they hide the golf area for the people sitting in the lounge. So people are not disturbed in the lounge by the playing golf and the people playing golf concentrate on their play.
六本木の高級フィットネスクラブのGOLF spaceデザイン
ラウンジエリアとゴルフエリアの空間のデザインをコンセプトに、
「ラウンジは囲まれた落ち着きのあるくつろぎを、そしてゴルフレンジは開放的に」
対極にあるものを、什器の高さによって視線をコントロールすることによってデザインした。
什器はカウンター、物販台、レンタルシューズ収納、ブックシェルフ、パンフレット置き、
収納と機能を両側より使用することで集約している。