ALCENTRO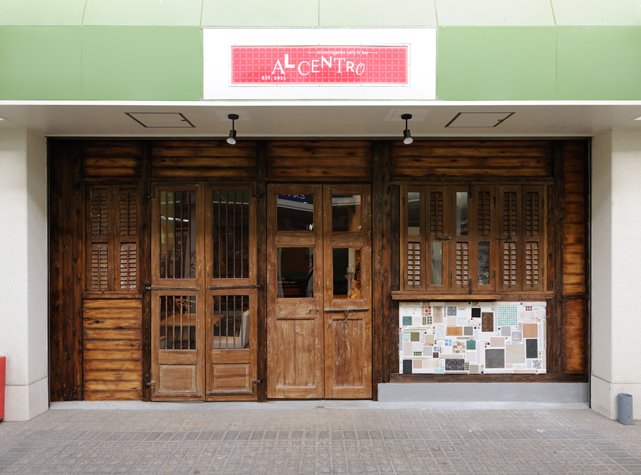 ALCENTRO
2011
神奈川県秦野市
Interior
Cafebar

Photo:IKUNORI YAMAMOTO
HADAANO'S CAFEBAR
cafe bar「ALCENTORO」located in Hadano City, Kanagawa ward.
A refreshing Local community-based Café, that would compel customers to revisit the fashionable venue.
It operates as a café during the daytime, and transforms into a bar in the evening.
Many playful ideas are put together into the Café-bar.
The facade is decorated with an antique door imported from England. 16ft high wine-red colored walls stand in the interior.
Every small details of the shop are carefully and beautifully crafted.
神奈川県の秦野市にcafe bar「ALCENTORO」
みんながほっと息をつける、ふと訪れたくなるような地元密着型カフェ。
昼間はカフェとして、夜はバーとして。
たくさんのアイディアで遊び心をまじめに考えようとした空間。
ファサードはイギリスからのアンティークの扉、内部は天井高5mの壁面全面のワインレッドウォール。
細かいところまで一点一点丁寧に作り込まれたお店です。
住所:神奈川県秦野市南ヶ丘3-1 南ヶ丘センター内「ALCENTRO」