布団綿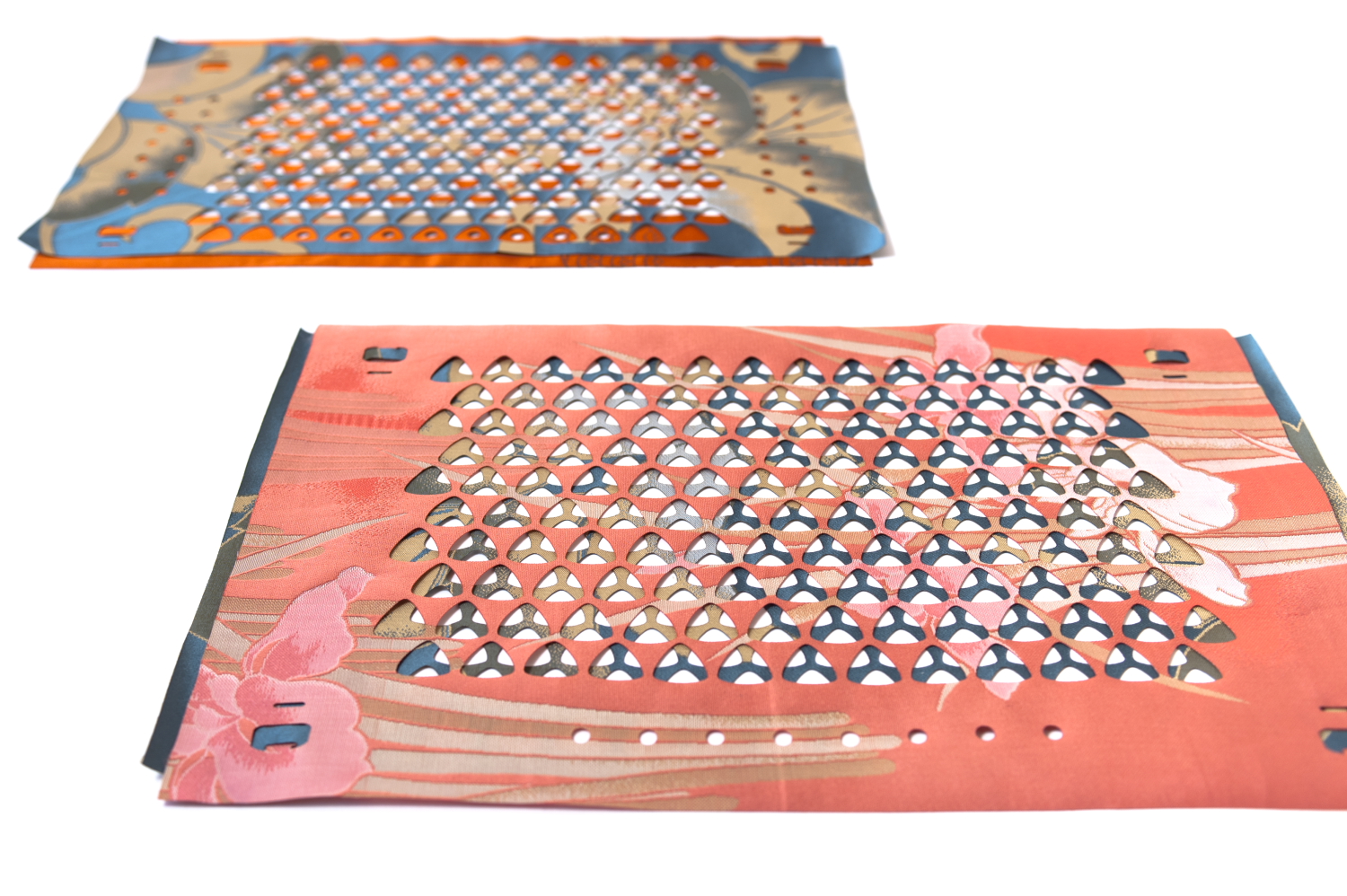 布団綿
2010
--
Re-design  product


Photo:TOMOHIRO SARUYAMA
Re-use product from Futon's washing time.
In Japan we can wash the Futon by Futon company but after wash the futon, they throw away old out side textile and put new textile.
The old textile is made by a very high quality and also has a old design, It's a better quality than the new textile, so we wanted to create some new products, that brings this old product new life.So mixing old design and new cut technology, we made somthing new and refreshing.
「カットする」ただそれだけ
布団の打ち直しの際に廃材となる布団生地のリユースプロダクト。
特殊な裁断方法でカットすることで、縫製することなく、糸がほつれないようになっております。
これは3R(リデュース・リユース・リサイクル)のリサイクルとリユースの間としてのプロダクト。
「カットする」 、 ただそれだけです。
婚礼布団の側生地をカットすることで、刺繍の柄の見え方を新しい形で生かしています。
一点として同じ物のない美しい柄もお楽しみ下さい。
Exhibition : Plaisu Exhibition 2010 「綿・羊毛・羽毛 × ?」展に出展