モノマチ2013 -ヒューリックホール-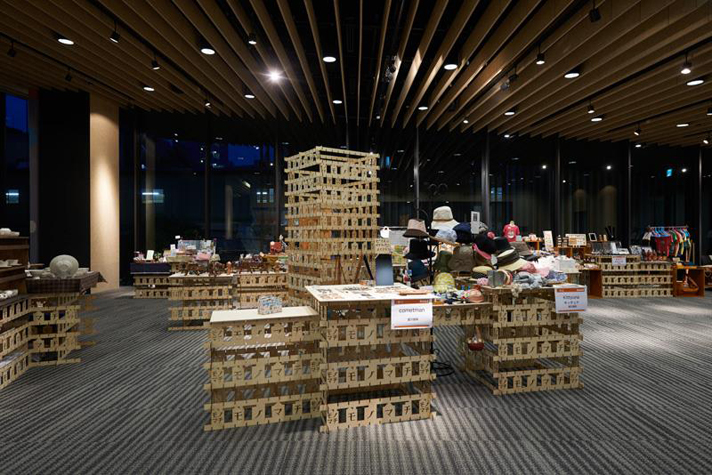 モノマチ2013 -ヒューリックホール-
2013
--
Exhibition
モノマチ


Photo : Ikunori Yamamoto
MONOMACHI
An interior made for Monomachi event 2013.
Design for the Monomachi Main Venue, a city event in Taito City.
Since many exhibitiors participate with tables lined up to promote their products, a soft, see-through fabric was used to provide a divide in the venue, with an "S-shape" floor plan to create a sense of depth and connection without feeling too cooped up.
Projecting videos on the fabric adds gently swaying motions in the breeze, and being able to see both exhibitors and visitors through the fabric can reinforce that this is a lively city event with many visitors everywhere.
モノマチ メイン会場フューリックホールのデザイン
モノづくりのマチ 徒蔵 カチクラ(御徒町、鳥越、蔵前、浅草橋)等で開催されるクリエイティブイベント「モノマチ」。
HP : http://www.monomachi.com/
不織布で会場をやわらかく区切るころで、どこまでも奥行きを感じ、閉鎖間のないつながりをデザイン。
ホワイエは自由に組み合わせの可能なSOL style開発のプロモパネルを使用することで、モノマチをアピール。
DSA日本空間デザイン賞2014受賞