風の色 Color of the wind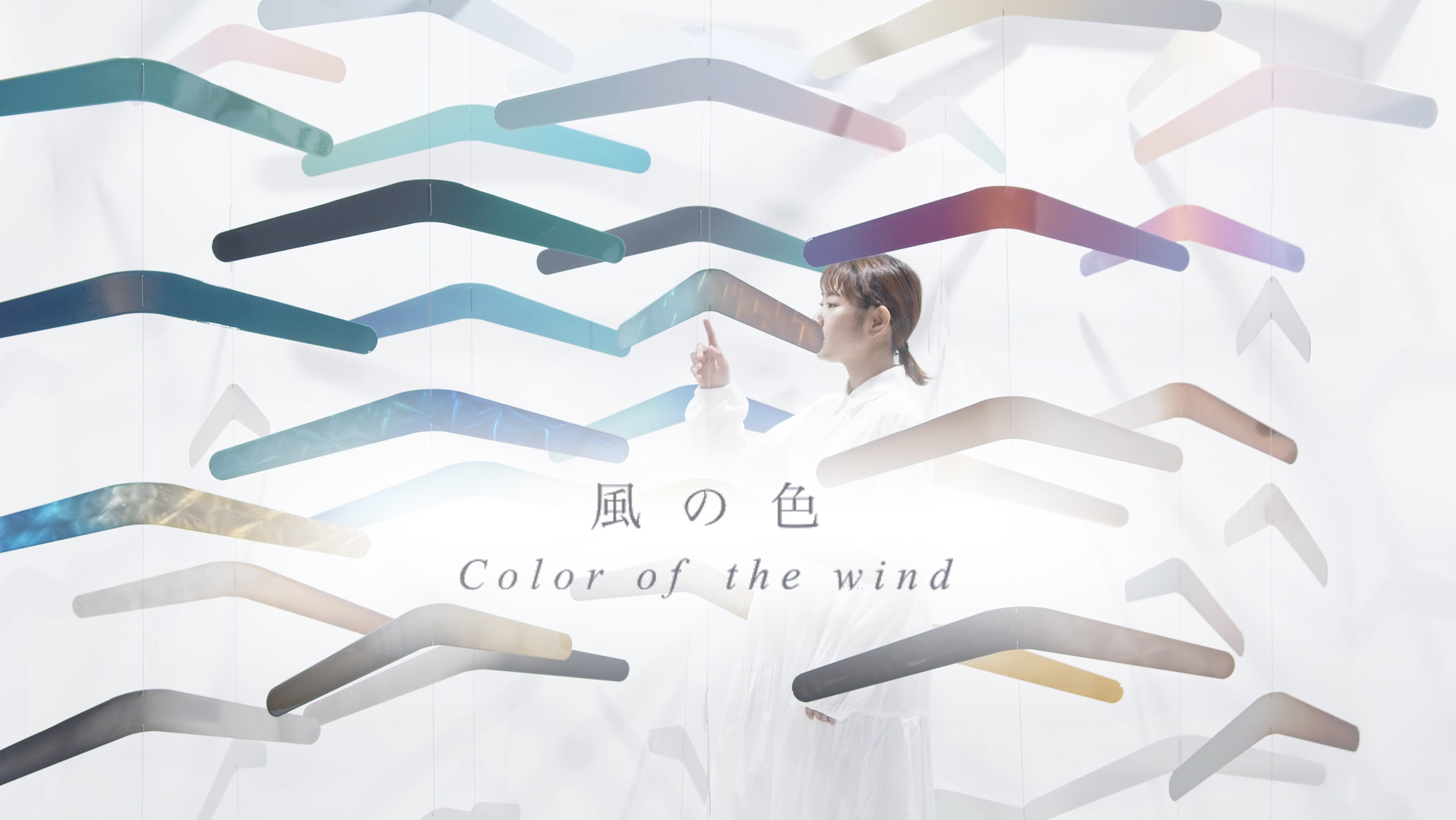 風の色 Color of the wind

2021.03
シリウス JAPANSHOP2021
Exhibition
東京ビッグサイト

P: CYUON
Design : SOL style
Photo:Hiroaki Sugihara
Cinematographer : HIRAOKA SHOKO

日本空間デザイン賞2021 Short list受賞
iF Design Award 2022受賞(ドイツ)
APSDA Awards2023:2023.10.05現在、最終5作品に残り、最終審査中
CYUONの「グラデーション粉体塗装」の魅力を表現した、 空間インスタレーション
Expressing the appeal of "gradation powder coating from CYUON " -japanese colour proffecional company- , spatial installation.
CYUONの「グラデーション粉体塗装」の魅力を表現した、空間インスタレーション
「風の色 Color of the wind」
わずかな風でも軽やかにゆっくり回る、グラデーション粉体塗装に塗られたフィン。
その角度と光の当たり方で変化して魅せてくれる塗装の奥行きのある表情は、時を忘れ、みつめてしまいます。
上よりボールベアリング内臓のワイヤーで吊られたフィンの固定には、金物を用いず、二つの穴にワイヤーを通したテンションのみで吊られています。
白にグラデーション塗装され、白い床に溶けるように置かれた塗装缶は、粉体塗装のアイコンとして。
Designed with JAPANSHOP2021,
Expressing the charm of CYUON's "gradation powder coating",
installation. work
"Color of the wind"
Fins applied to a gradation powder coating that turns lightly and slowly even in a slight breeze.
The deep expression of the colour, which changes depending on the angle and the way the light hits, makes you forget the time and stare at it.
To fix the fins suspended by the wire with built-in ball bearings from above, no hardware is used, and the fins are suspended only by the tension of passing the wire through the two holes.
The paint can, which is painted in white with gradation and is placed so that it melts on the white floor, is an icon of powder painting.