すみだモダン2012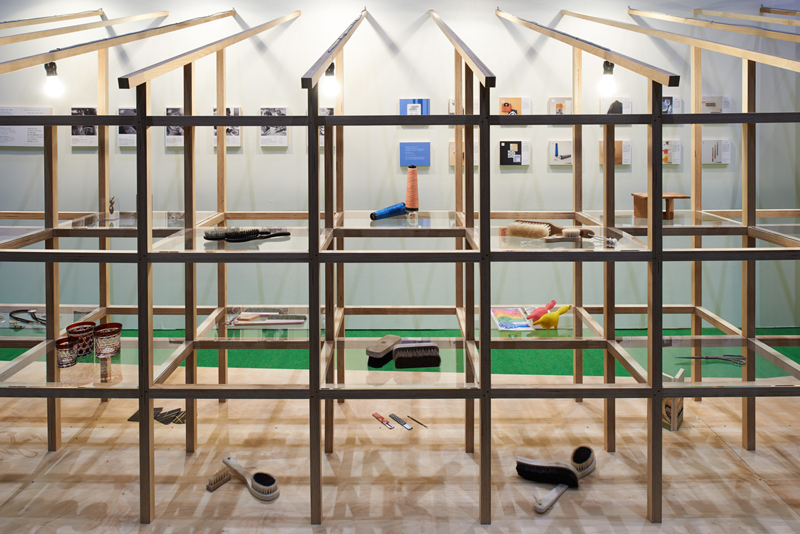 すみだモダン2012
Sumidamodern 2013
2013
--
Exhibition
Art Direction : 日原 佐知夫
space design : SOL style
家具製作 : しかく家具製作所
Photo : Ikunori Yamamoto
International Gift Show 2013 Sumidamodern certified products exhibition
Sumida ward is branding the region. The project is called "Sumida brand certification business".
Basic concepts of branding the region are " Nostalgic , New " and "People, Living, Thought". The products suited to the concepts were displayed at the exhibition booth, designed like "an engawa". The booth's design helped visitors to feel a nostalgic Sumida ward.
(In a traditional Japanese house there is "an engawa" beside a garden. It's a cozy place for family to gather,sit and chat.)
The products appeared to be floating in the air, without front and back. Please enjoy for one by one hand an excellent features of the products. Please feel the feelings and thoughts that was put in there.
すみだの認定商品「すみだモダン」2012 発表展示展示
展示会「ギフトショー」にてすみだ地域ブランド戦略各事業に関わられた企業、
そして「すみだモダン」2012の商品12点を展示ブースデザイン。
縁側を囲んで来場者・出展社が様々なところに座って話ができ、
商品は格子の中に浮かんで見えることで、上下左右、どこからでもゆっくり見ることができる。
ギフトショー Spring 2013 「すみだモダン」